Travel Protection
The Cruise & Vacation Authority uses Travel Insured International for our Travel Protection Plan services. Contact your Travel Consultant or click on the logo below: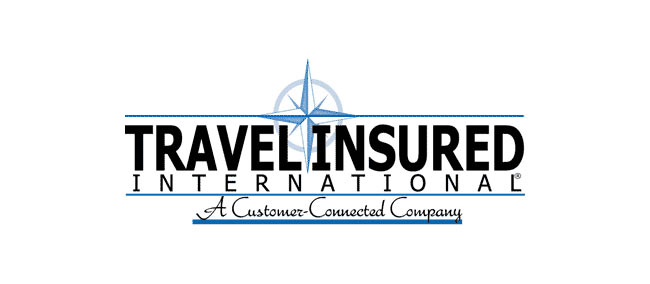 The 10 main reasons to purchase travel insurance
Whether you take one vacation a year, or travel internationally on a regular basis for your business, a good travel insurance plan will cover you for virtually every unexpected contingency. From travel delays due to bad weather or a missed connection, a lost piece of luggage, or a medical emergency in a foreign country, help is only a phone call away. TODAY Show Travel Editor, Peter Greenberg, recommends purchasing travel insurance to protect your financial investment and your peace of mind. In a recently published article, Greenberg lists these reasons why he thinks travel insurance is a must-have accessory:
Your flight has been cancelled.
Your bags are lost and your medication is in it. You need to have an emergency prescription filled.
Your passport and wallet are stolen, and you need emergency cash and a replacement passport.
You're involved in an accident and adequate medical treatment is not available. You need medical evacuation.
You need to cancel your trip due to illness (this applies not only to you but also children, parents, aunts, uncles and even your business partner).
Your cruise line, airline or tour operator goes bankrupt. You need your non-refundable expenses covered and to get to your destination.
You have a medical emergency in a foreign country.
A terrorist incident occurs in the city where you're planning to visit and you want to cancel your trip.
A hurricane forces you to evacuate your resort, hotel or cruise.
You have a pre-existing medical condition that may preclude you from traveling.
In response to our tough economy, we've added an 11th reason:
you lose your job but you've already paid for your trip or cruise and need your cash back.
* Source: By Peter Greenberg, TODAY Travel Editor
This document contains highlights of the plan. A complete description of the terms, conditions and exclusions of this plan will be provided once the plan is purchased. Please note; Residents of Indiana, New Hampshire, Minnesota, Missouri, Pennsylvania and Washington will receive a separate Description of Coverage in compliance with state requirements. Coverage is underwritten by Arch Insurance Company (a Missouri corporation, NAIC #11150) with executive offices located in Jersey City, NJ. Arch Insurance is rated A ("Excellent") for financial strength by the insurance rating service A.M. Best. Not all insurance products or coverages are available in all jurisdictions. Coverage is subject to actual policy language.
View the Cruise & Vacation Authority's Description of Coverage. Click Here